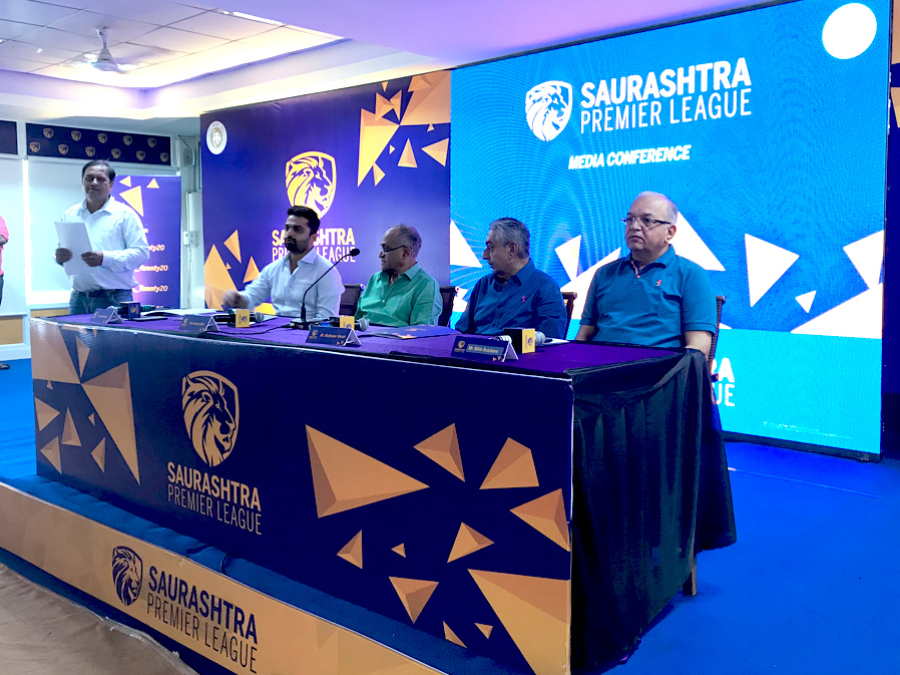 SAURASHTRA CRICKET ASSOCIATION ORGANISES
SAURASHTRA PREMIER LEAGUE (SPL) T20 TOURNAMENT
Saurashtra Cricket Association is all set to organise Saurashtra Premier League T20 Tournament. This shall be very prestigious and popular tournament of Saurashtra Cricket Association that will commence on the 14th May and Final will be held on the 22nd May 2019 at Saurashtra Cricket Association Stadium.
Five teams shall play in the first season of Saurashtra Premier League. They are named on Historic areas of Saurashtra. Teams are Halar Heroes, Gohilwad Gladiators, Sorath Lions, Kutch Warriors and Zalawad Royals.
There shall be total eleven matches, including Final Match. Out of 11 matches, 9 matches shall be played under floodlights.
This prestigious tournament shall be live telecast on Star Sports 1, Star Sports 1 HD and Hotstar. Promo of the tournament is already being played on various channels of Star Sports. There has been encouraging response on Social Media Activities of SPL.
Outstanding players who are registered with Saurashtra Cricket Association shall participate in SPL. This season selection of players by Team Franchisees shall be by drafting system. Players Drafting shall be held on 4th May 2019 at Saurashtra Cricket Association Stadium from 9:30 a.m. This will be live webcast on Facebook as well as SPL's website, www.saurashtrapremierleague.com
Saurashtra Cricket Association is committed for betterment of all formats of Cricket by having better and better competitive tournaments and infrastructure.